The inaugural season of the Premier League was a vibrant success. It featured 4 women's and 4 men's teams, each with individual owners connected to local clubs or businesses. Through a simple digital content marketing plan, we reached upwards of a million people - including over 100 different countries from around the world.
In this brief we share with you our expected and actual impact from the first year, as well our expansion plans moving forward. ONE Volleyball is seeking a National partner that is looking to grow with us across Canada and bring a new experience to the popular and profitable world of professional sports in Canada.
In this brief:
1. Digital & Physical Impact
2. Premier League Collateral
3. Our Values
4. Sponsor Event: the lululemon Premier Draft
5. The Premier League expansion
6. About Us
2017 Premier League Digital Impact
LEAGUE Reach & Engagement
Expected: 50,000 page views on website
Actual: 35,000 unique visits on website + 95,000 page views on website
Expected: 10,000 views on blog pages (featured athletes)
Actual: 21,000 views on blog pages (and team pages)
Expected: 1,000,000 + reach through social media
Actual: 1,000,000 +
275,000 - our immediate reach through social media (40% engagement rate)
750,000 - extended network reach + media partner
Expected: 35,000 views on post-game videos
Actual: 72,600 views on premier league videos (110,300 reach) + 500,000 views on Bounce Off video (see video below)
Expected: 10,000 live-stream views
Actual: 30,000+ live-stream views
Expected foot traffic at events: approx. 100 + people per event
Actual: approx. 200 people per event, Premier Cup weekend 600 people, plus complimentary tickets for each team per night (total attendance was 2,000 people)
Other:
8 team jerseys (100 athletes) + residual wear
CP24 appearance: 1.5 million people tune in daily
ONE Volleyball was featured on CP24's breakfast show to talk about the Premier League. CP24 breakfast reaches 1.5 million viewers daily, and over 3 million people a week in Toronto.
Our Bounce-Off Competition (similar to a dunk competition in basketball) was our biggest hit - with the YouTube video reaching 130,000+ views, along with viral shares through facebook and instagram totally over 500,000 views. Current members from the Men's Canadian National Team ( recently 4th @ Olympic Games and 3rd at FIVB World League ) were the guest judges ( on the left ).
Inside one of our Partner Events:
Lululemon Premier Draft Night
The Lululemon Premier Draft night launched the Premier League into action through events at 318 Queen.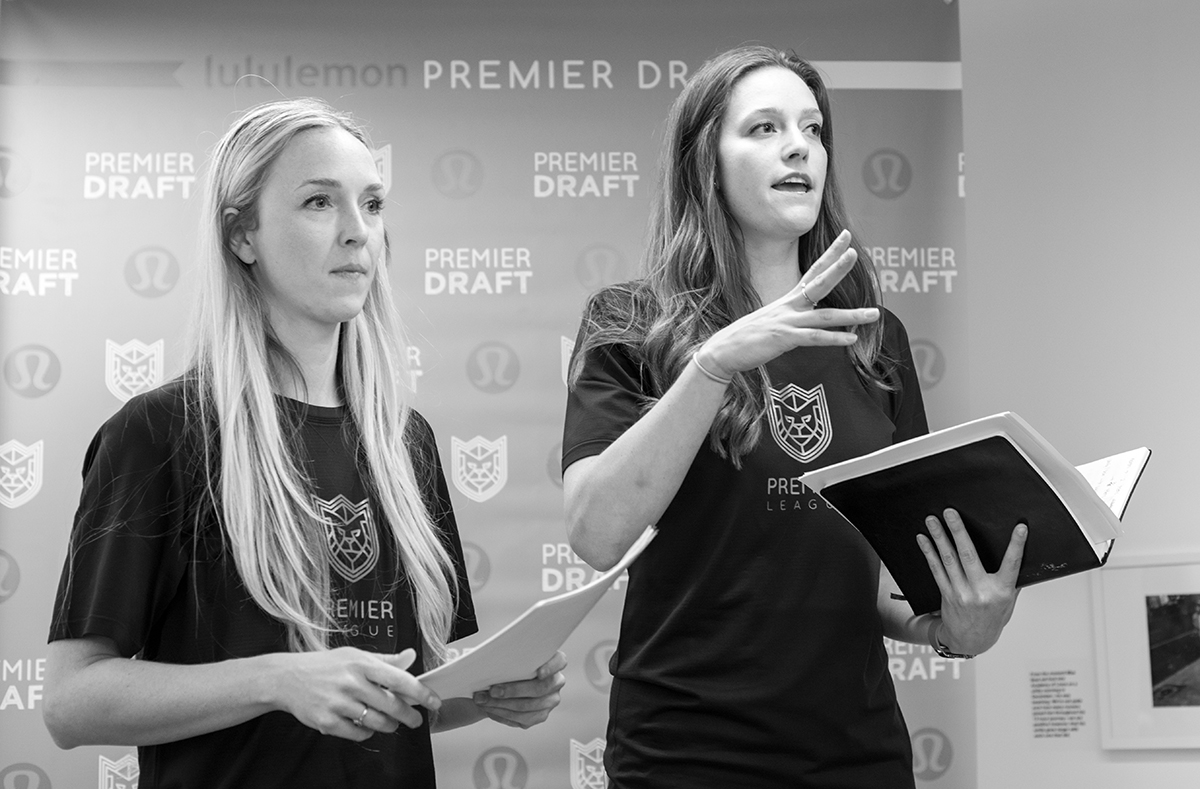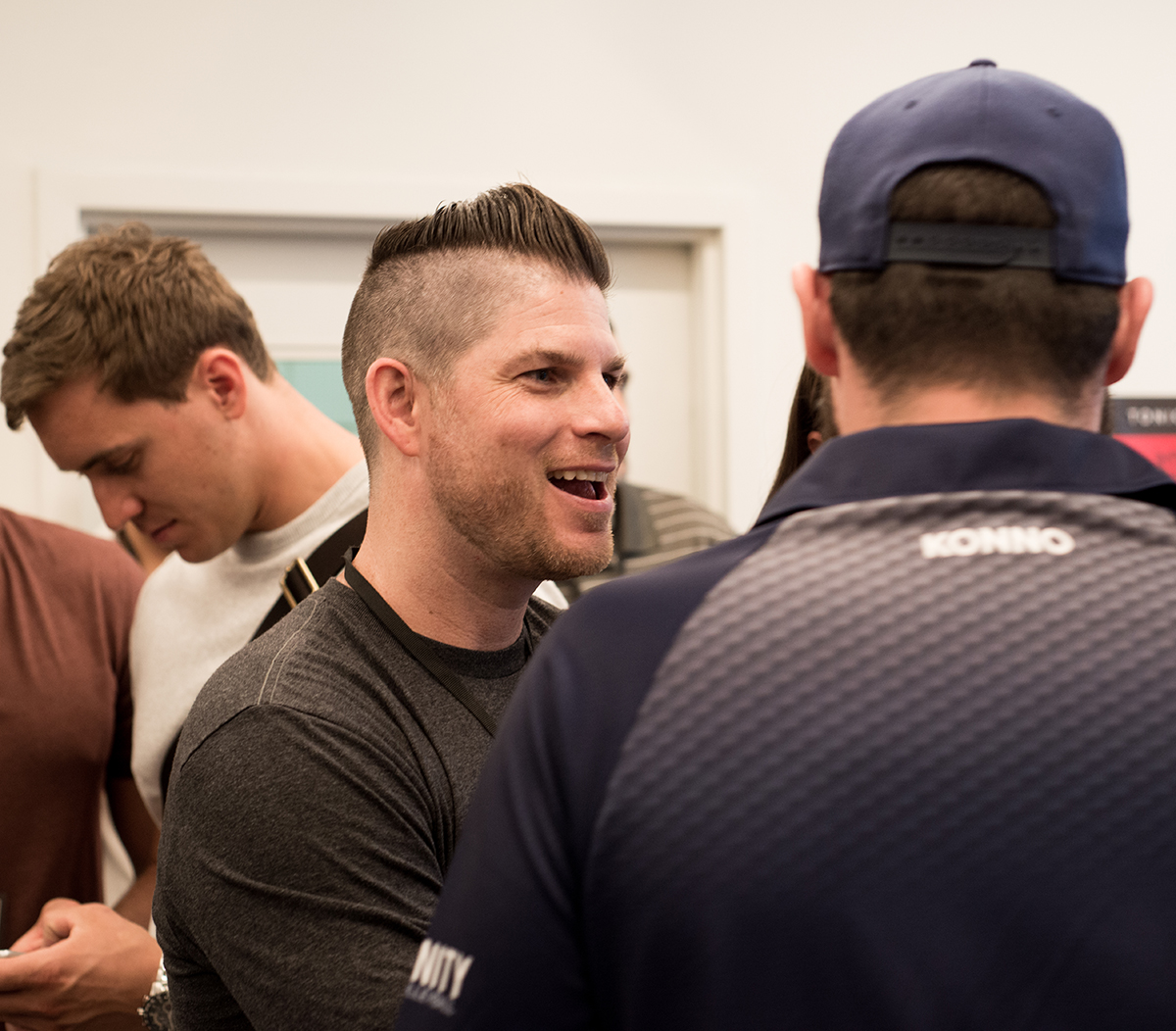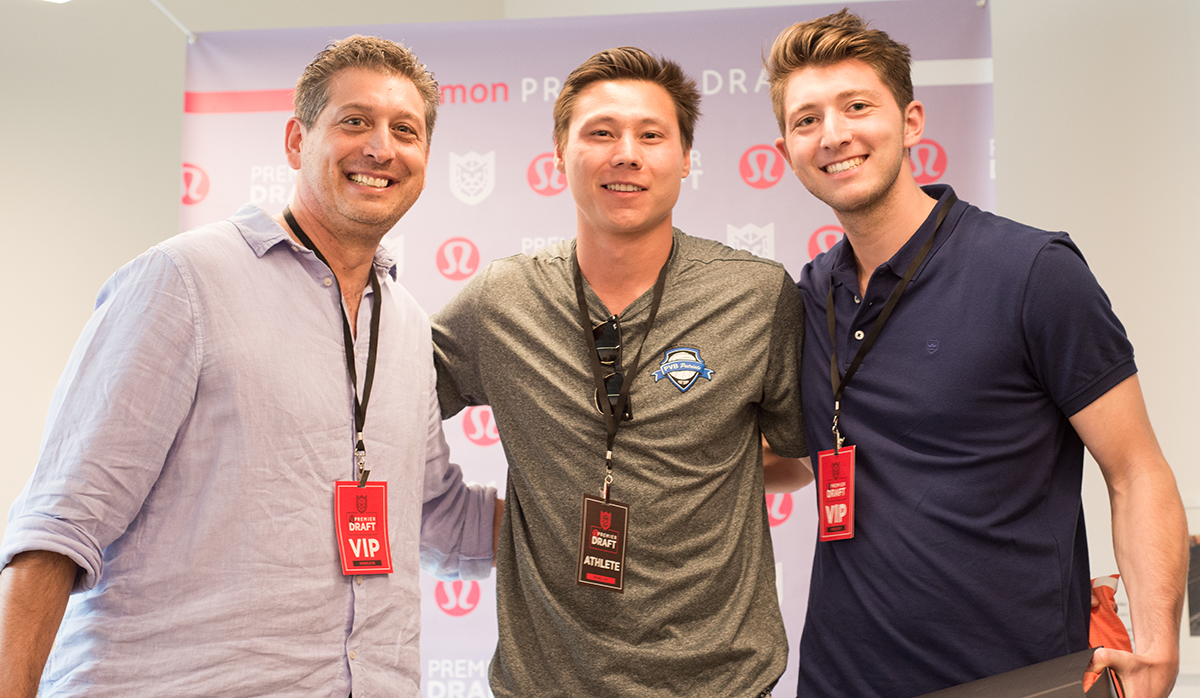 The Premier League Expansion
Year 1 Success
Inaugural season of the Premier League
Year 1 reach: 1,000,000 +
Year 2
Increase prize purse of Toronto Premier League to $20,000
Expand Premier League to one (1) additional Province
Year 2 expected reach: 1,500,000 +
Year 3
Increase prize purse of Toronto Premier League to $50,000
Increase prize purse of second Premier League to $20,000
Expand Premier League to one (1) additional Province
Year 3 expected reach: 2,000,000 +
Year 4
Broadcasted across Canada on television
Expand Premier League to one (1) additional Province
Add end of season National Premier Cup between all Provinces
Establish full season League in Ontario with travelling teams
Year 4 expected reach: 4,000,000 +
About Us
ONE Volleyball was founded to provide professional training and competition opportunities to elite post-secondary athletes.
Our vision is to establish the first-ever professional volleyball league in Canada - the Premier League. To support our vision at start-up, we created the Challenger Series - single-day tournaments that formed a network of partners and athletes that sustain the League.
Co-founders Jaki and Jolande have combined experience playing Professional and National Team volleyball as well as working within Provincial, National and Professional sport associations.